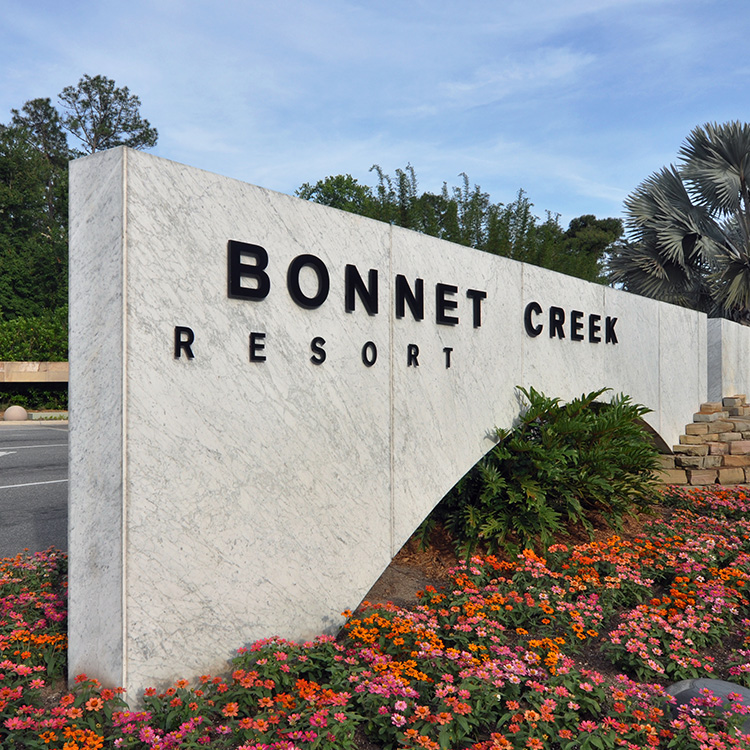 Client: Brooksville Development Corporation
Location: Orlando, FL
Charged with creating a "quietly bold" gateway into the resort, Lorenc+Yoo's contemporary design of a glowing marble entry sign is accomplished by setting lighting within the piece itself. Sandstone bases serve as bookends, while a large arch makes the sign appear as if it is leaping organically across the lawn. Additionally, rough stones surround the sculptures that border the resort's driveway, complementing the natural Florida environment.