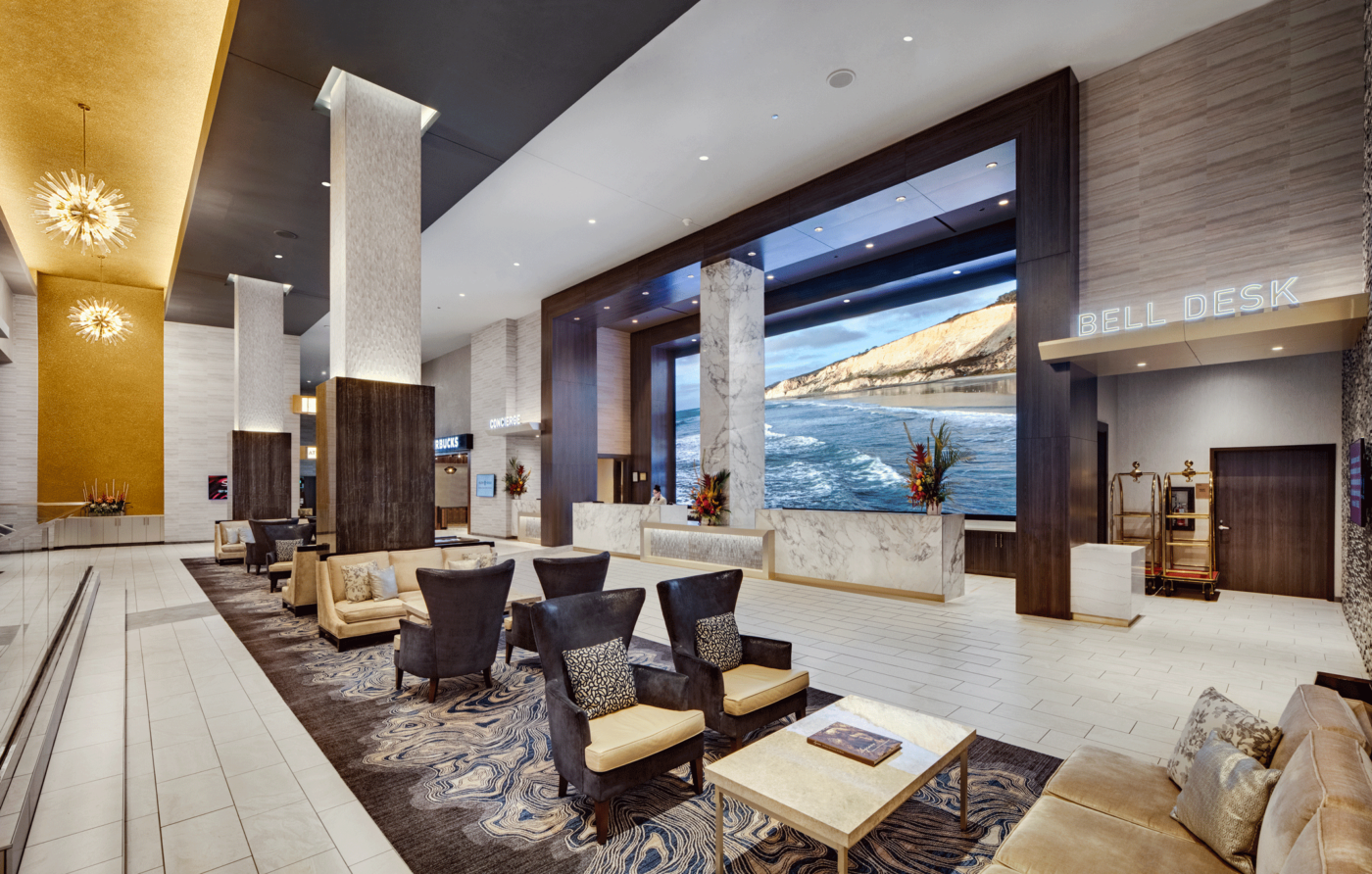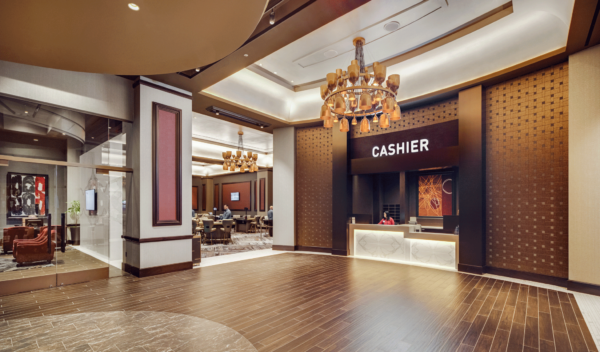 Casinos can get a bad rap for being gaudy, chintzy, and tacky places that are unwelcoming to all but the most committed gamers. Innovations over the past few years, however, have transformed casinos into sophisticated destinations that run counter to the old mental images that many have from films such as James Bond's Diamonds Are Forever.
Establishing elegance was the charge given to Lorenc+Yoo Design by partner firm hbg design of Memphis and San Diego. LYD was retained to create experiential signage for an expansion to the existing Sycuan Casino and Resort, which LYD designed a decade ago. The expansion included additions to the gaming floor and the inclusion of a new hotel tower, along with new conference and ballroom facilities. 
LYD designed this updated wayfinding and branding system to be highly dovetailed into the elegant, marble-clad lobby spaces. Informational signage is clear without being oppressive or overbearing, and relies heavily on light and negative space.
As guests proceed further into the facility, they will notice the facade for the integrated and independent spa, spa|ritual, which is a destination in itself. The material themes from the lobby carry throughout the public spaces, creating a unified look and feel. The Elicit Bar & Lounge sits proudly on the corridor, inviting all comes to relax within its warm, light-filled environment.
The full effect of integrated signage can be experienced fully in these remarkably beautiful interiors. "We strive to have our signage be visible and respectful of the elegance of space," says Lorenc+Yoo principal Jan Lorenc. "Our signage system is at once additive and informative–it's there when you need it and invisible when you don't."