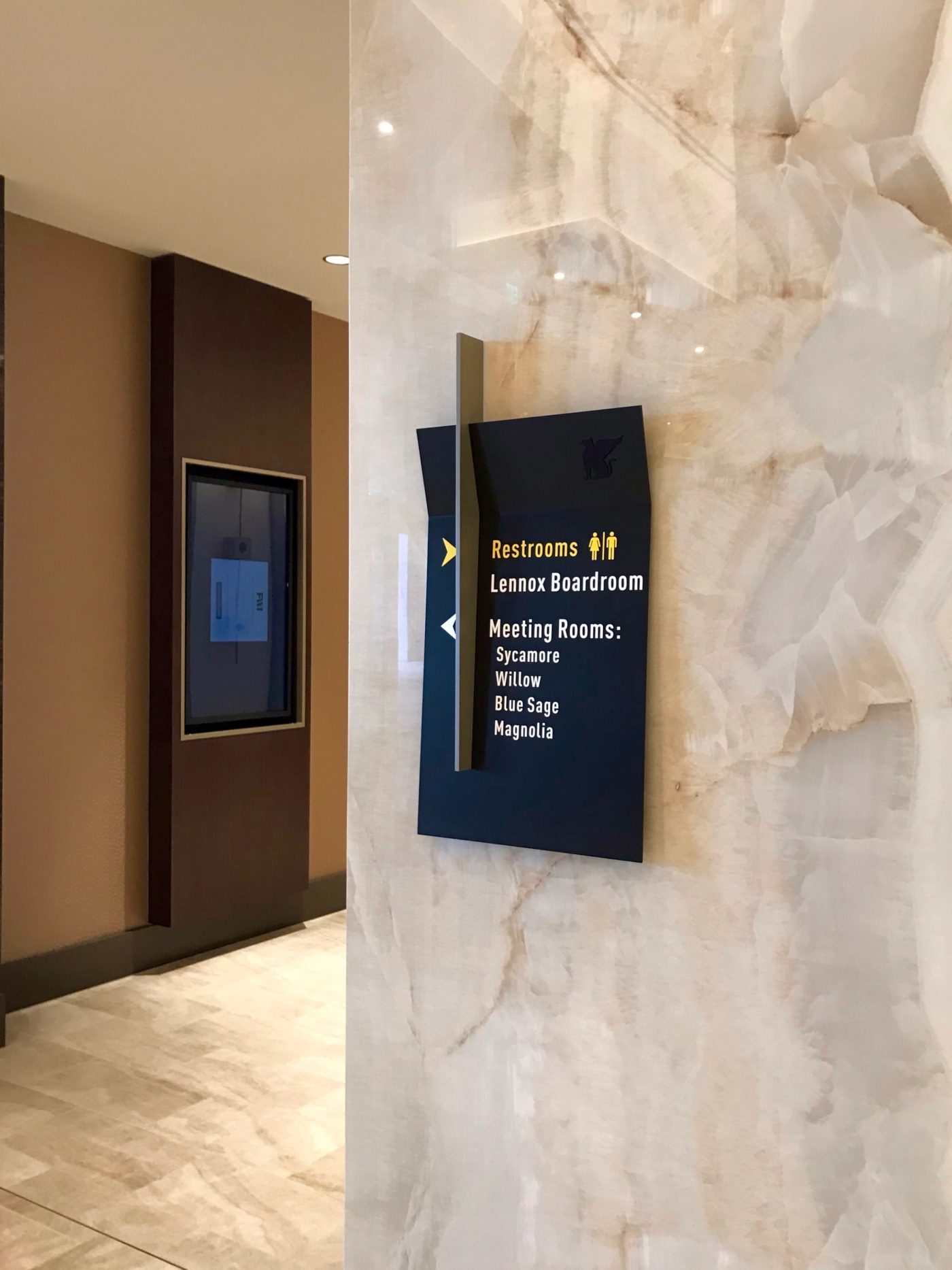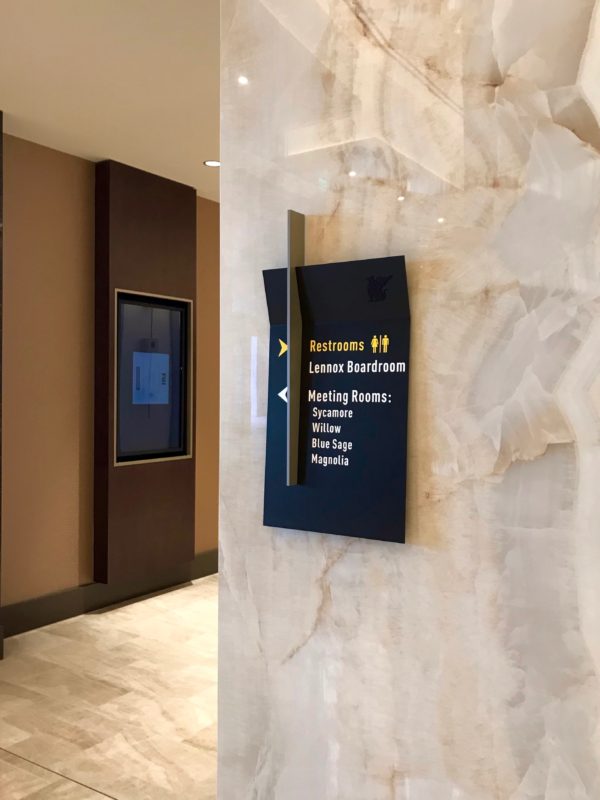 Travel has been on many of our minds during the covid-19 pandemic. Where will we and our families go when it is safe to begin exploring the world again?
It is certain that the new JW Marriott in Anaheim, California is a place that seeks to be at the top of your post-pandemic travel list. Opening in July 2020, the new 466-room resort is minutes away from Disneyland in the L.A. area. Living up to its reputation, the JW Marriott, Anaheim seeks to host guests, their families, and events both stylishly and luxuriously.
Toward that end, LYD was retained by Huitt Zollars Architects to design the resort's comprehensive placemaking signage as well as all of the hospitality signage. Collaborating with interior designers Kay Lang Associates, LYD created an integrated signage program that speaks to the simplicity and elegance of the JW Marriott brand. The signage is informative and clear, and integrates perfectly into the resort's high-quality interior design, complimenting wood, marble, and metal. 
"Our goal is to help guests avoid time in the hallways and maximize time on their vacation or at their conference," says LYD principal Jan Lorenc. "The colors, placement, and symbolism we've chosen for this project aid in quick deciphering of content to help you do just that."
When it's time to begin traveling again, the JW Marriott, Anaheim is all decked out and ready to welcome you.