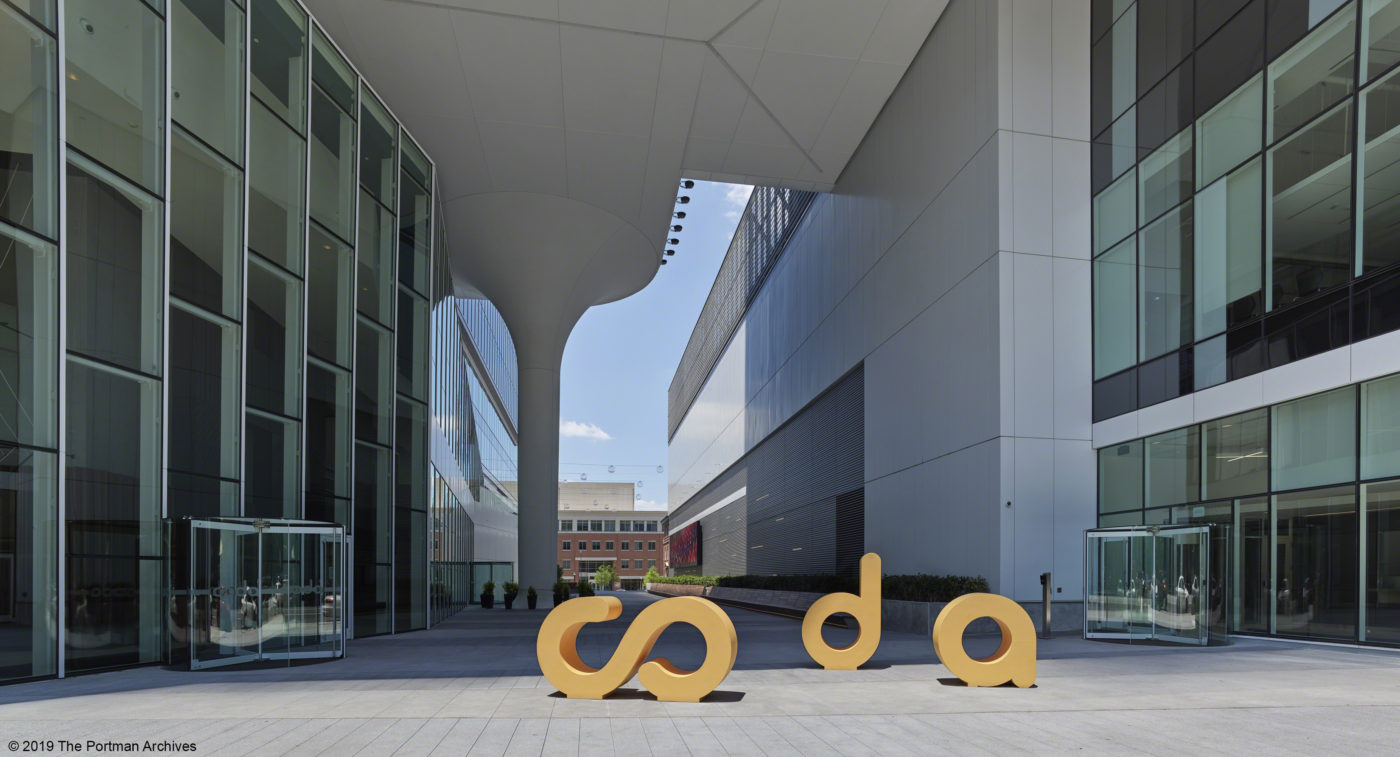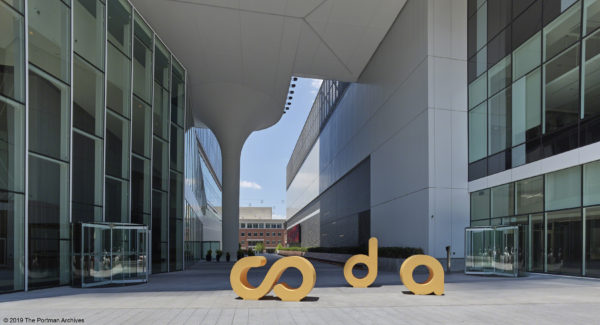 LYD was retained to design the placemaking signage for the Portman project located in Midtown Atlanta at the Georgia Tech East Campus. LYD worked with Portman Holdings and Portman Architects to integrate a comprehensive placemaking and wayfinding signage system for this unique project, which is occupied by Georgia Tech, WeWork, and other tenants related to the Ga. Tech R&D community, which prides itself on having the highest density of startups, researchers, investors in the southeastern U.S.
Coda was designed to foster creative thinking that can only happen by bringing people together who see things from different points of view. This building was intentionally leased to firms outside of the Georgia Tech community in order to build unexpected future partnerships. 
Toward this goal, LYD designed a comprehensive wayfinding and branding system, which included the signage to guide users throughout the building and to the multitude of public spaces, including the "piazza," a 24/7 space that features LYD's dimensional design for the coda logo. 
Among the building's many hard innovations are double-decked elevators that required physical wayfinding to take the correct elevator to your destination. There are also outdoor staircases and open-air and rooftop spaces that host impromptu social gatherings such as popup soccer matches.
Among the greatest innovations for the project, LYD worked with Jordan Patsios on the creation of a digital wayfinding approach to assist the coda community in connecting with likeminded innovative researchers and students. We developed a system called "Bridging the physical and digital worlds, a vision for a community of innovators." It is a digital system, leveraging individuals' phones and wireless beacon technology introduce relationships, increase productivity, and more effectively manage space. Given that the changes of a post-covid world mostly still unseen, this approach can aid in wayfinding, developing real-world network, integrate team finding, and facilitate community events.