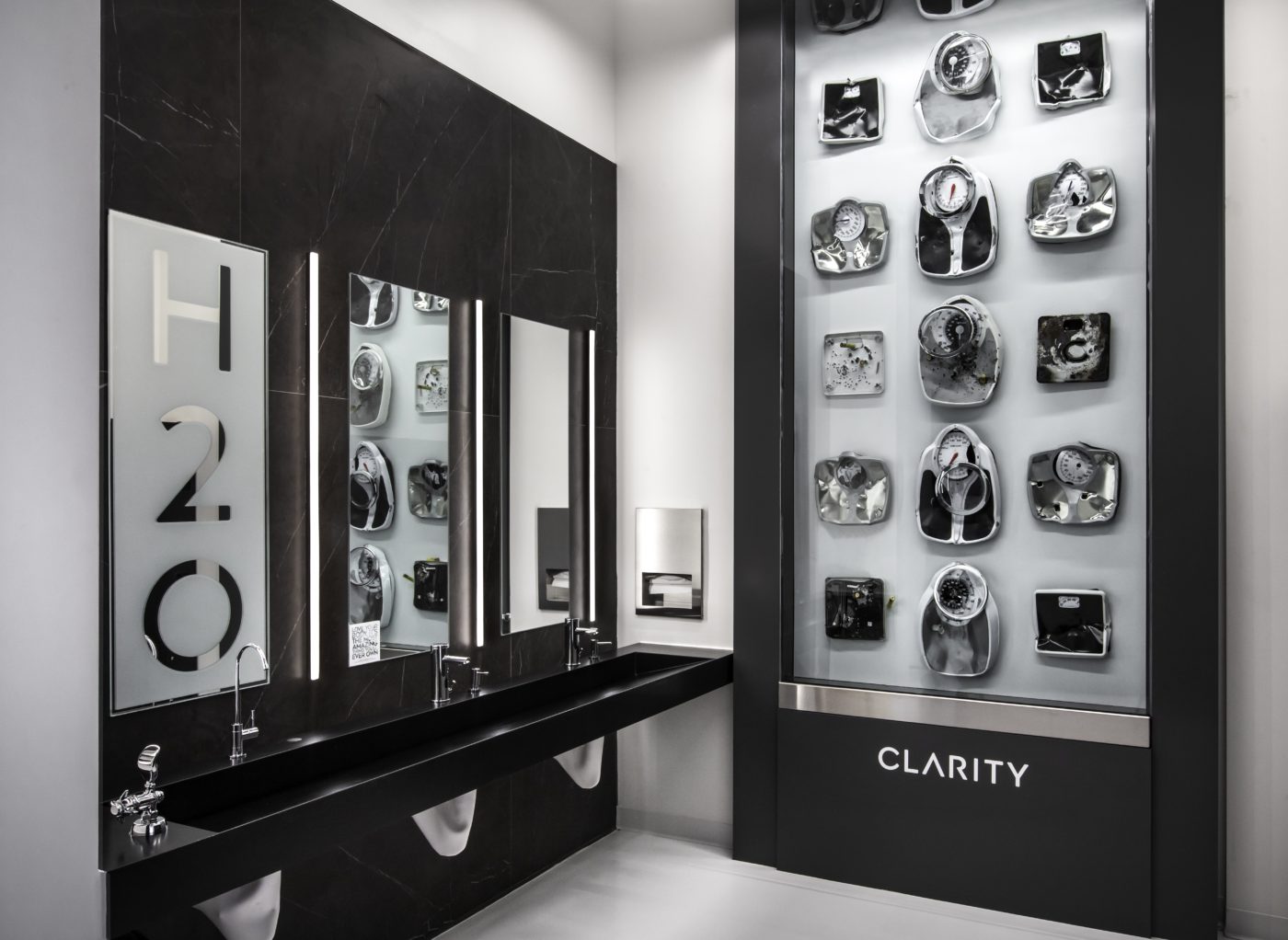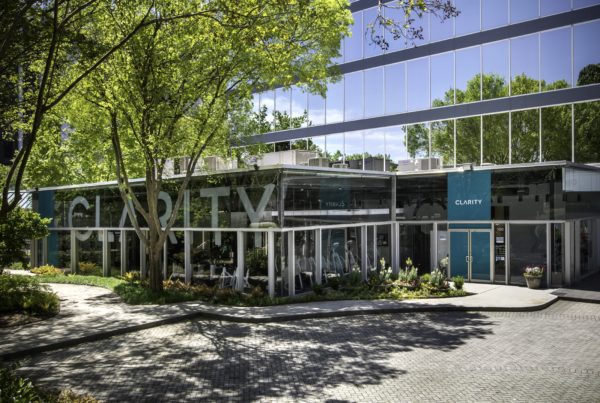 Clarity Fitness Decatur is a new concept for a health club, intended to invite folks who want to build their personal health and fitness rather than becoming obsessed with losing weight. Located right off of the historic courthouse square in Decatur, Georgia, a suburb of Atlanta, Clarity's design statement makes it impossible for residents to ignore its presence and possibilities for their own health.
LYD worked with project architect Matt Finn of Cognitive Design to make Clarity's design a powerful statement for health. The team designed the powerful front entry element that features large CLARITY lettering on glass. When inside, signage emphasizes the health-oriented branding message and energizes the experience for each guest.
Cognitive Design's vision for the project focuses on situating individuals on their personal fitness journey:
Clarity is the place for people anywhere in their fitness journey who want to become active participants in a healthy life. It is a place where people can gain insight into themselves through their fitness journey. Some members will experience deep and life-altering moments of Clarity – moments when they grasp something profound about themselves, other people, or the world. But the most common occurrences will be Little Moments. Little Moments might include realizations about business decisions or professional concerns. Little Moments might involve insights about social connections or work-life balance. Little Moments might teach us that fitness can be exciting and enjoyable. These are all beautiful stepping stones in our fitness journey, moving us from understanding to believing. 
Simple line and monochromatic graphics appear throughout the club to communicate meaning plainly without distracting guests from achieving their goals. Instead of photographs of bodybuilders that might be featured at other gyms, these graphics permit guests to visualize and execute toward their own goals.
Perhaps most impactful is the installation at the entrance to the locker room. There appears a collection of destroyed scales that speaks to Clarity's unique philosophy. In making this installation, designers hosted an event where they bashed, drove over, burned, and shot in an open field different personal scales to create a memorable and meaningful visual message.