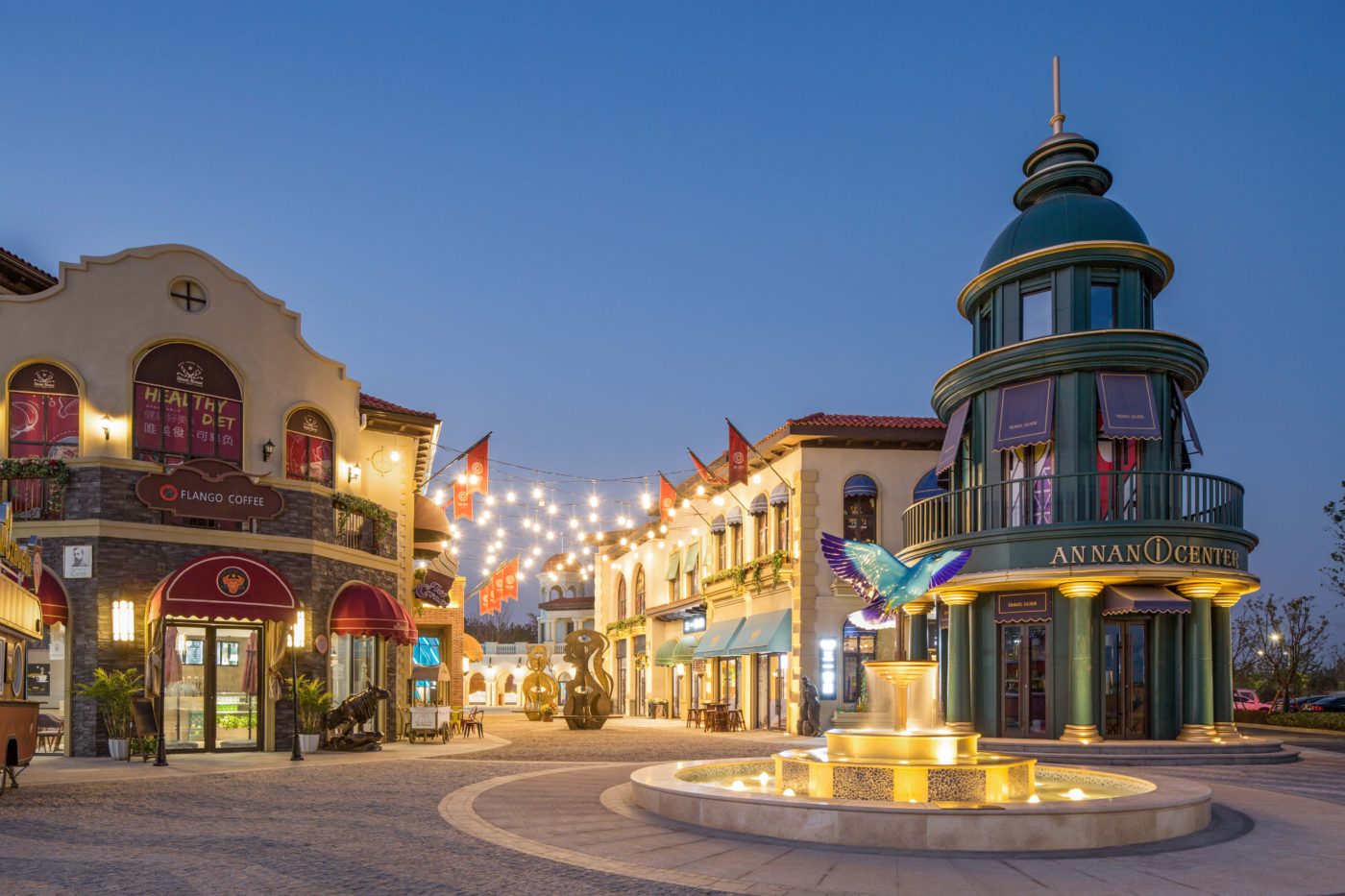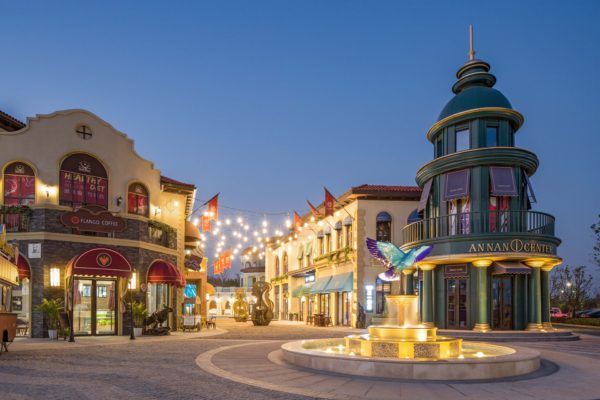 As China's middle class grows, developers, planners, and designers have an added responsibility to contribute creatively to the quality of people's lives. Many Chinese are seeking private and public spaces that are more than just plain boxes and throughways through which they may conduct their business and personal affairs. They are coming to expect their spaces to offer greater respite, wonder, and delight.
With these important considerations in mind, Lorenc+Yoo Design (LYD) was retained by Greenland Nanchang to create the vision for the mixed-use development Annan, located in rural Nanchang in a valley surrounded by hills and small historic villages. Inspired first by the Southern California Colonial style, LYD later adopted a far richer Spanish urban vernacular of Barcelona, Madrid, and Granada, which includes elements from 16 centuries of Roman, Moorish, Andalusian, and Modern design.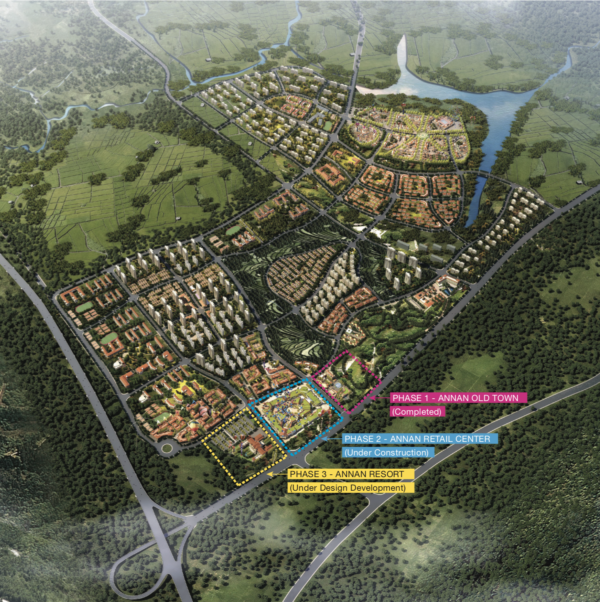 Not only did Lorenc+Yoo Design create the now-open Old Town, but masterplanned the entire development, which is scheduled to open in three phases over the next few years. Lorenc+Yoo is pursuing an overall goal for Annan: to create a walkable and memorable multi-use environment that is the next-best thing to visiting Spain.
At Annan's Old Town, Lorenc+Yoo wove Spanish authenticity into every facet of the town center environment. The design scheme features simple, monolithic load-bearing stucco structures with restrained architectural jewelry on windows, doors, and lighting. Interiors incorporate crafted alcoves, built-in cabinetry, beamed ceilings, and crafted details. Interiors often reveal hand-plastered curved corners and walls, as well as tiled floors to keep interiors cool.
Outdoors, playfully designed streetlights line the main thoroughfare and custom stylized light fixtures appear throughout the space. Judiciously placed decorative tile murals and terrazzo floors add visual delight and define room transitions without being overbearing. Street names feature famous Spanish artistic figures such as Dali, Miro, and Gris. Unlike many other attempts to adopt foreign styles into Chinese daily life, the Spanish Mission Style exists confidently and beautifully in the background of daily living.
Lorenc+Yoo Design designed the architectural facades, refined the building elevations, created the site's Picasso-inspired seating sculptures, Gaudi-inspired furniture, and the entire development's signage and wayfinding system to work together.
Annan's overall feeling is detailed, fun, and quintessentially Spanish.
For residents and visitors alike, an immersive Mediterranean experience is available day and night amidst the numerous shops, entertainment areas, public spaces, restaurants, and living opportunities. Large plazas, colorful flags, thoughtful lighting, and the sound of flowing fountains create authentic feeling places that could be thousands of miles away. Colorful tile inlays and Mediterranean plants and flowers are paired with traditional Spanish sculptures and window treatments to create an outdoor Spanish art gallery at every turn.
"We believe every individual needs and deserves private and public spaces that are a refuge from the frenetic pace and distraction of modern life," said Lorenc+Yoo Design principal Jan Lorenc. "They deserve the promise of authentic, quality, and evocative experiences. Public spaces should excite the imagination, fulfill desire, and provide experiences that let us 'travel' beyond our everyday experience. Our design scheme transforms an efficient, modern commercial retail complex into a magical carpet guests and residents can ride to the beauty of Old Spain."
With surprising details and high quality design features at every turn, Annan is transforming every day into a Mediterranean oasis in the Chinese countryside.