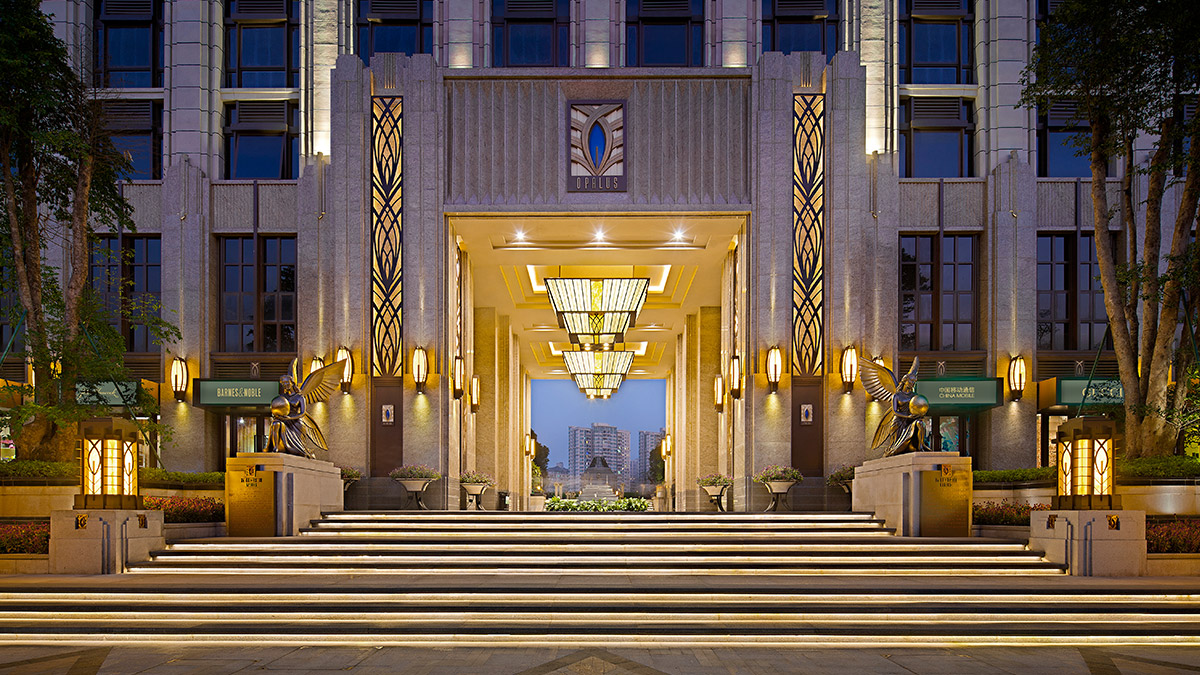 Following up on the successful initial launch of Vanke's Opalus development, work continues on new areas of the mythically-inspired residential community in Guangzhou, China.
Lorenc+Yoo's award-winning design for Opalus–including the Graphis Annual 2014 Platinum Award–is characterized by beautiful sculptures depicting fairies holding orb-like opals at entrances and in gardens. It further features innovative and beautiful lighting and architectural jewelry, featuring the Opalus logo. The experience continues indoors, where thematic lighting and beautiful interiors welcome residents home.
View images from Phase 1 of Opalus.