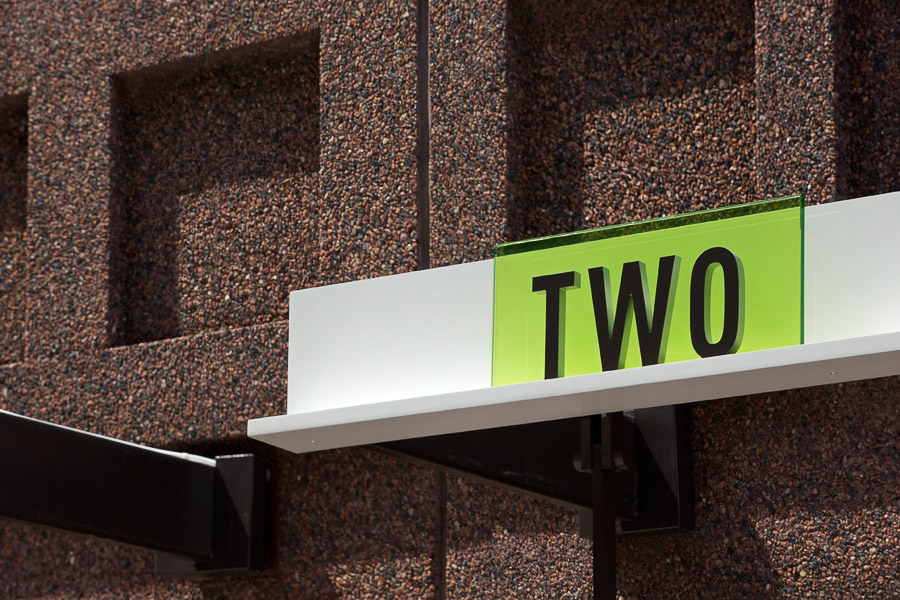 Atlanta office-goers are now greeted with a fresh, new wayfinding signage vision at Paces West. A late-1980s development, Paces West was in need of an informative, attractive wayfinding system built in a fashion that made it flexible to new tenants and applications.
Lorenc+Yoo created the new Paces West signage program, leaning on attractive, modern typography, strong coloration, and best practices in car and pedestrian navigation.
Paces West tenants and visitors alike now enjoy the clarity and attractiveness of Lorenc+Yoo's signage and wayfinding re-envisioning.