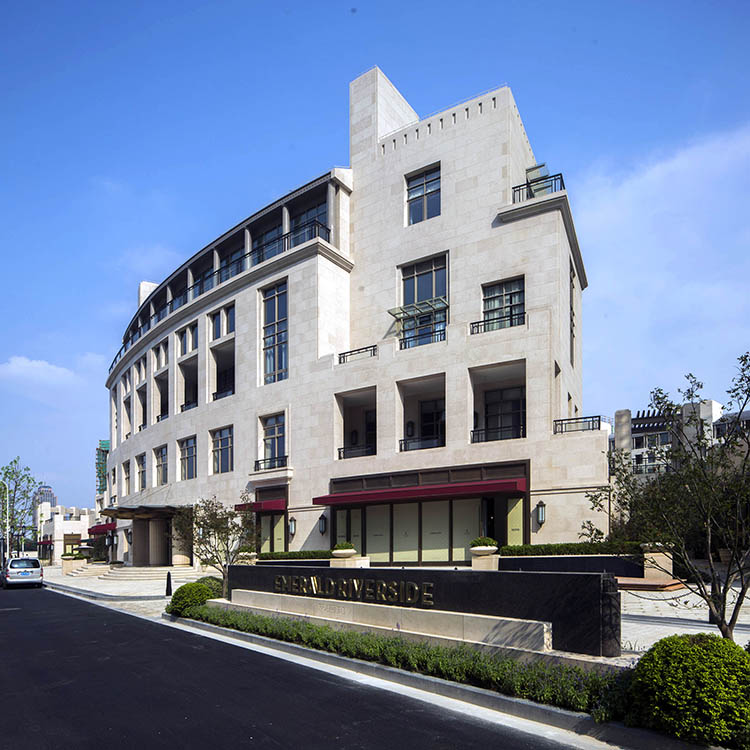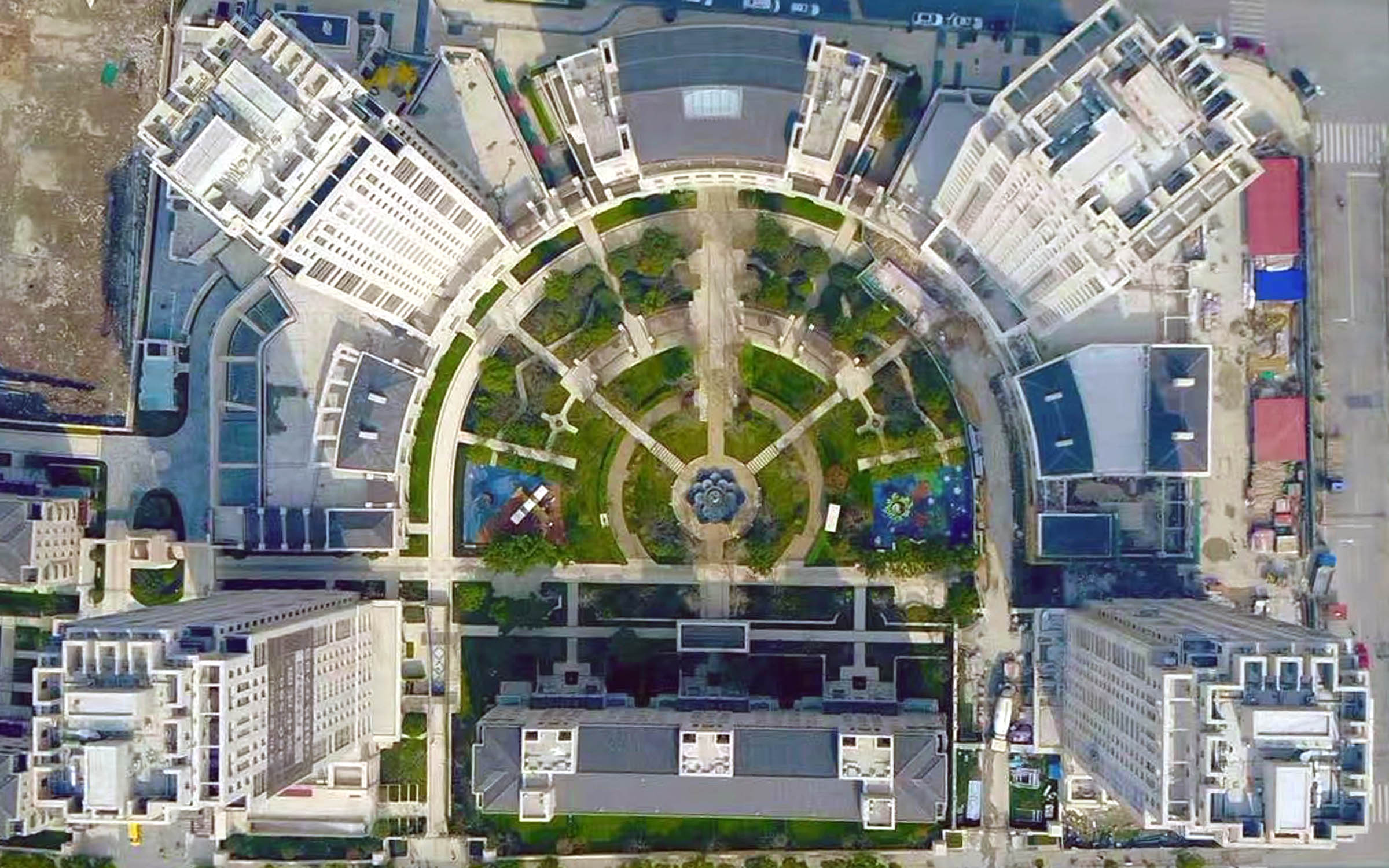 Riverside-Metropolitan
Client: Vanke
Location: Shanghai, China
Designed by renowned architect Robert A.M. Stern of New York, landscaped by Philadelphia-based OLIN, Lorenc+Yoo's
charge was to unite the respective characters of both sides into a single ethos for 21st century Shanghai.
Riverside-Metropolitan is a high-end residential community with extensive shopping and recreational amenities. As its name suggests, Riverside-Metropolitan sits along the eastern bank of the river in Pudong, Shanghai's commercial center and home to its towering skyline.
Lorenc+Yoo Design created the project's logo identity, selecting an art deco-inspired typeface to create an eight-pointed star by reflecting a capital M four ways. The logo was integrated into Robert A.M. Stern's exterior entrances, including onto sconces attached, the courtyard, the colonnade, and into the entry gateways. The approach was to enhance eye level impression with a unified brand message.