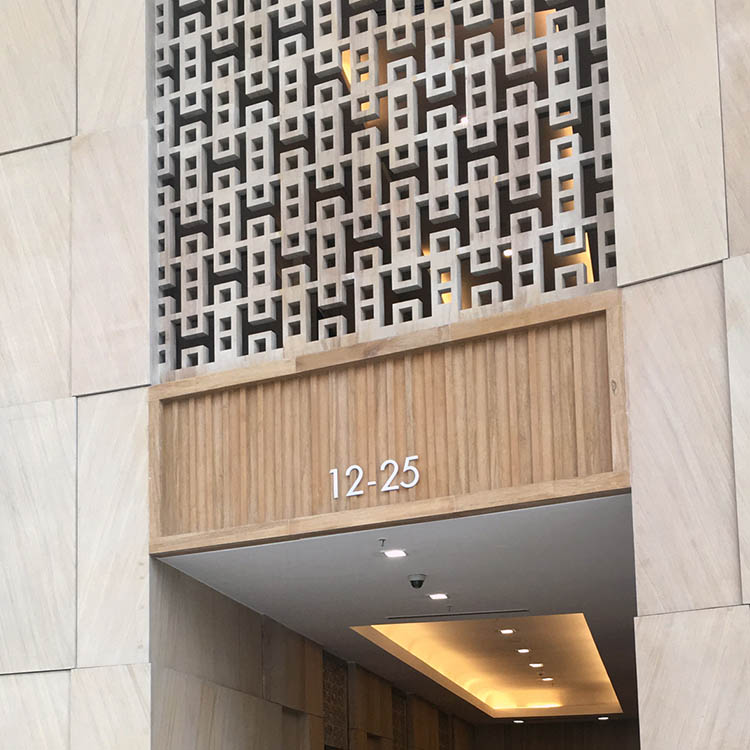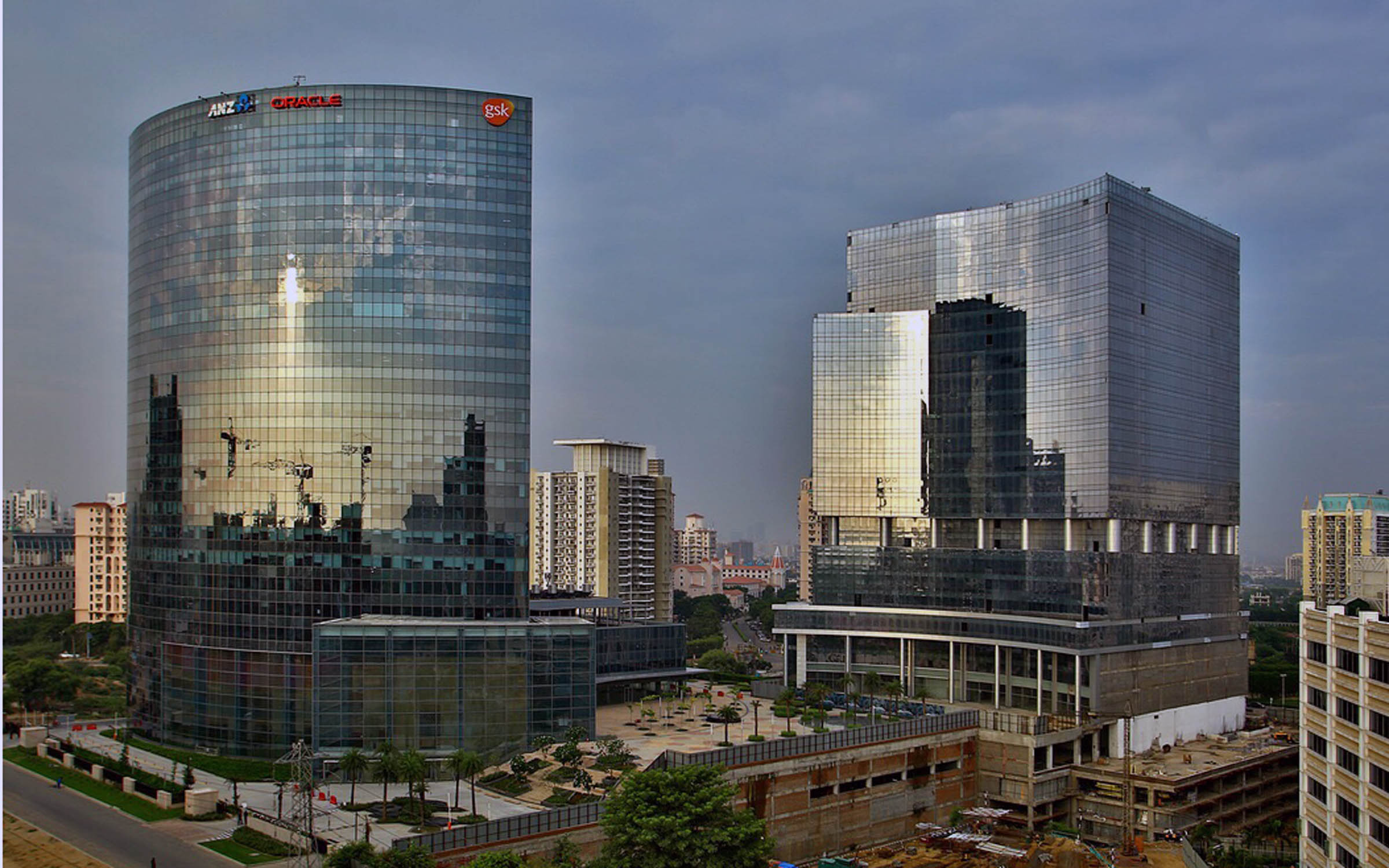 One Horizon Center
Client: Hines
Location: Gurgaon, New Delhi, India
Developed by international real estate firm (and longtime partner) Hines, India's DLF Ltd., and world-renowned Robert A.M. Stern Architects, One Horizon Center brings a new and exciting place this vibrant 21st century city. Lorenc+Yoo Design joined the team to create an intelligible and beautiful wayfinding-signage system for this elegant, retail, high-tech hub.
Rising majestically 25 stories above the 11-acre site across the Arnold Palmer-designed DLF Golf & Country Club, One Horizon Center sits in the middle of Fortune 500 headquarters, fashionable residences, sleek shopping malls, stylish restaurants, and luxury hotels. Lorenc+Yoo's challenge included designing street-level identification signage and lobby directionals to permit both tenants and visitors to navigate to offices ranging from American Express to Uber. The team was committed to the utmost in quality in a market that was not accustomed to this level.
One Horizon Center is destined to become the center of gravity for business in the heart of Gurgaon, New Delhi.