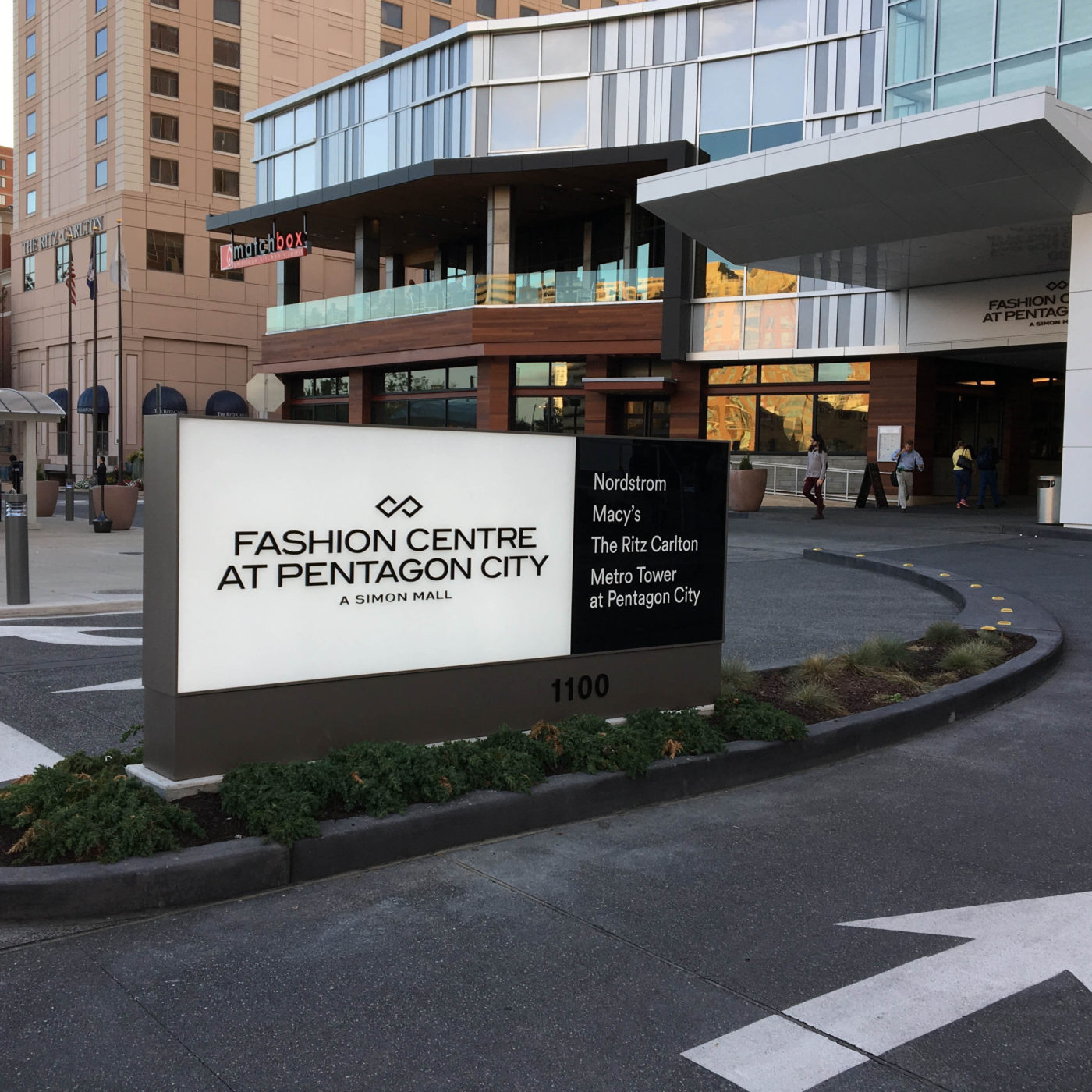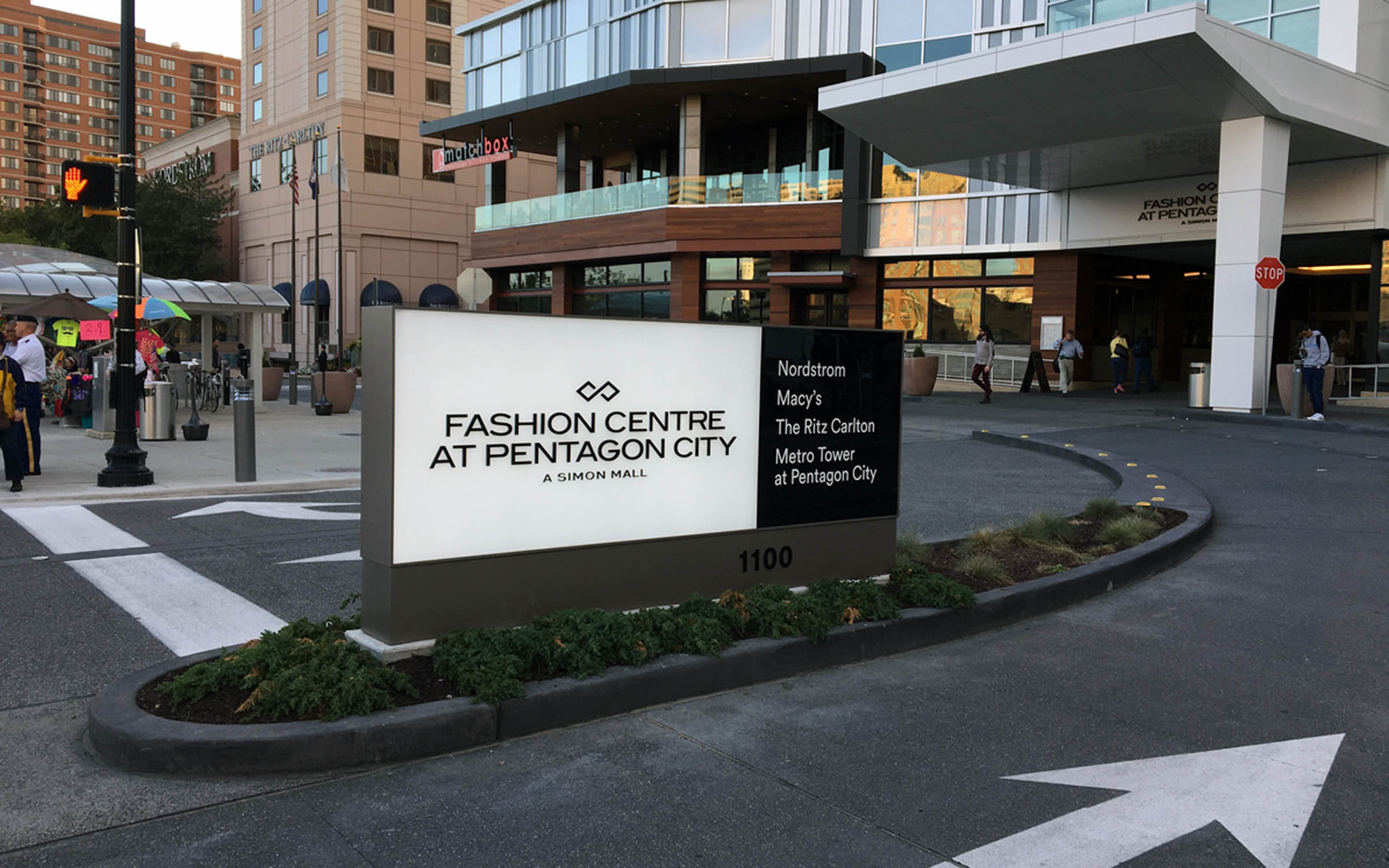 Fashion Centre
Client: Simon Property Group
Location: Washington, DC
When Simon Property Group green-lit the renovation for its 821,000 square foot Washington, D.C. shopping destination–Fashion Centre at Pentagon City, Lorenc+Yoo was retained by OMNIplan architects of Dallas, Texas to upgrade and improve the signage not only for a mall, but a community anchor, adjacent to the Pentagon and containing a D.C. Metro station.
The renovation upgraded Fashion Centre's major public corridors, challenging Lorenc+Yoo to identify and label each with different colors. In this way, commuters and visitors now find it easier and less intrusive to navigate to the embedded Metro station.
Simon Property Group is now in the process of rolling out a system-wide signage/wayfinding identity program to allows visitors at all of its 37 retail properties nationwide to be branded similarly. The signage's modern design, clean typography, and simple color palette suits Fashion Centre for its mall, parking garages, and public transit access.