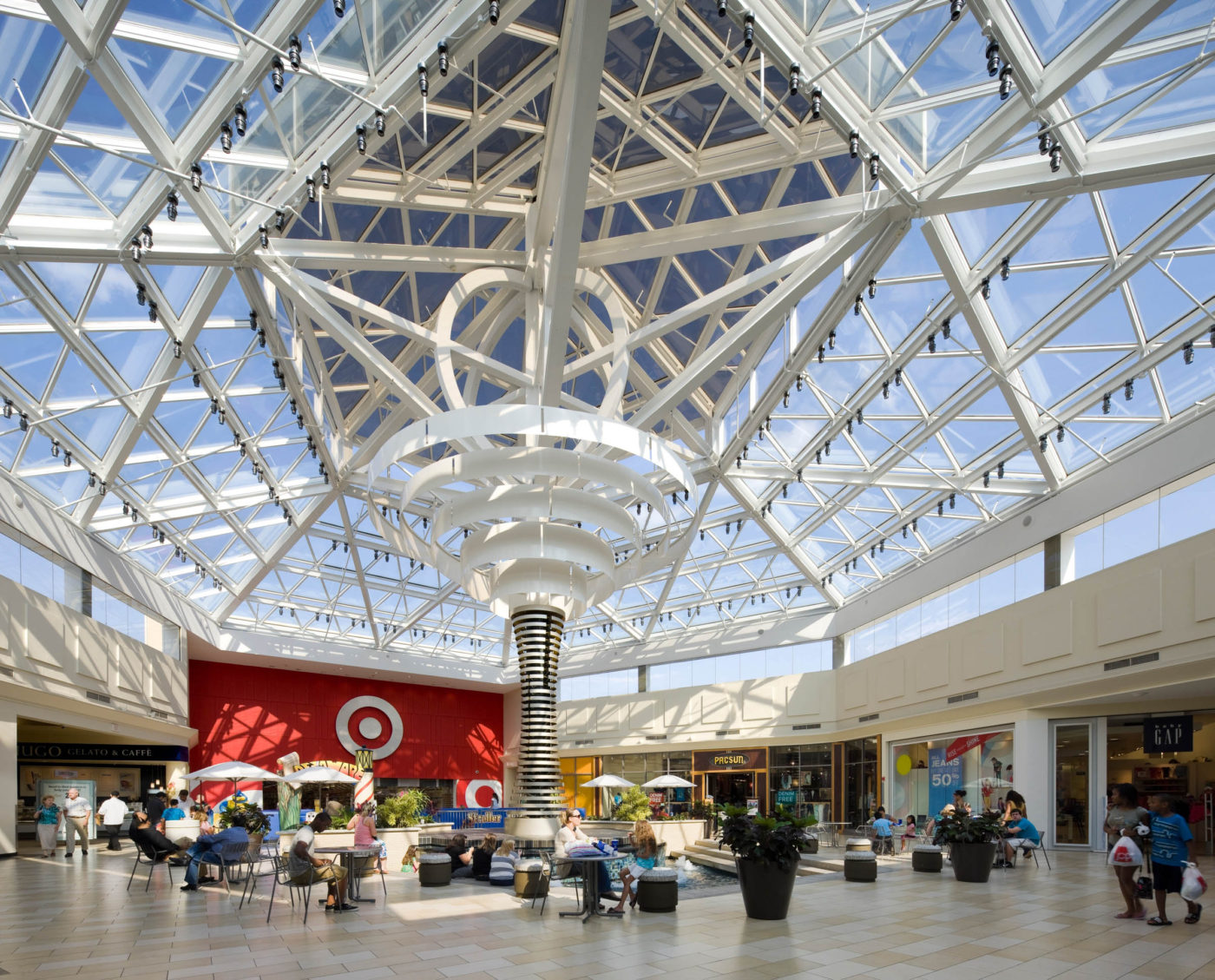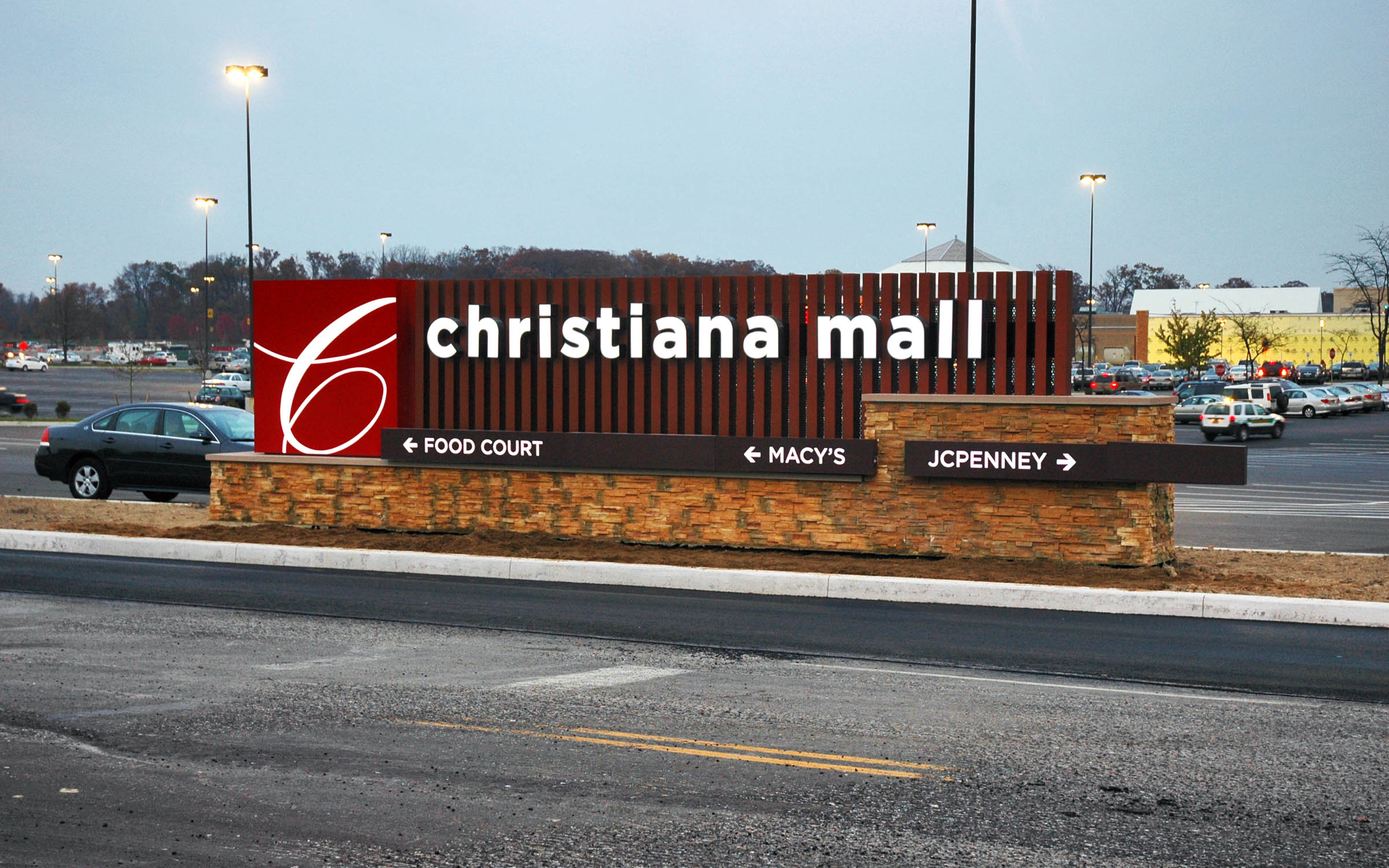 Christiana Mall
Client: General Growth Properties
Location: Newark, Delaware
Lorenc+Yoo Design's signage system for Christiana Mall encompasses three main parts: exterior wayfinding, exterior signage, and interior wayfinding pieces. The goal of the project was to unify each element of the system to provide mall-goers with a consistent branding presence from the time they drive into the parking lot.
LYD devised a number of unique central features for each court. These features give a personality to each area, adding new vertical expressions and ceiling treatments that come alive with night lighting.
The exterior wayfinding pieces include pieces that combine the traditional with the contemporary. Seated on a sandstone base, burgundy pillars support large text, bookended on one side by the distinct red logo of the mall. Guidance to the mall's anchor stores sit beneath on horizontal pieces of steel that instinctively point the way.