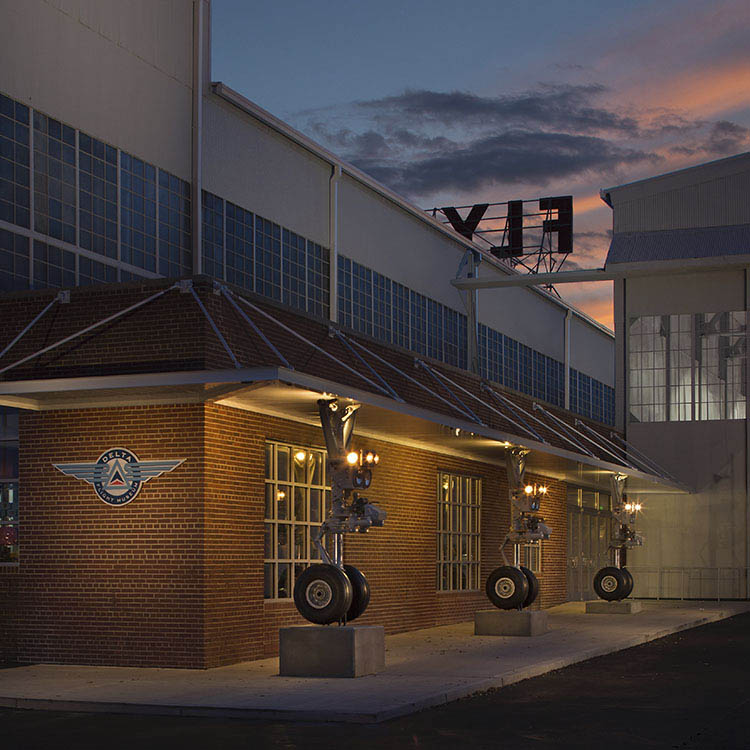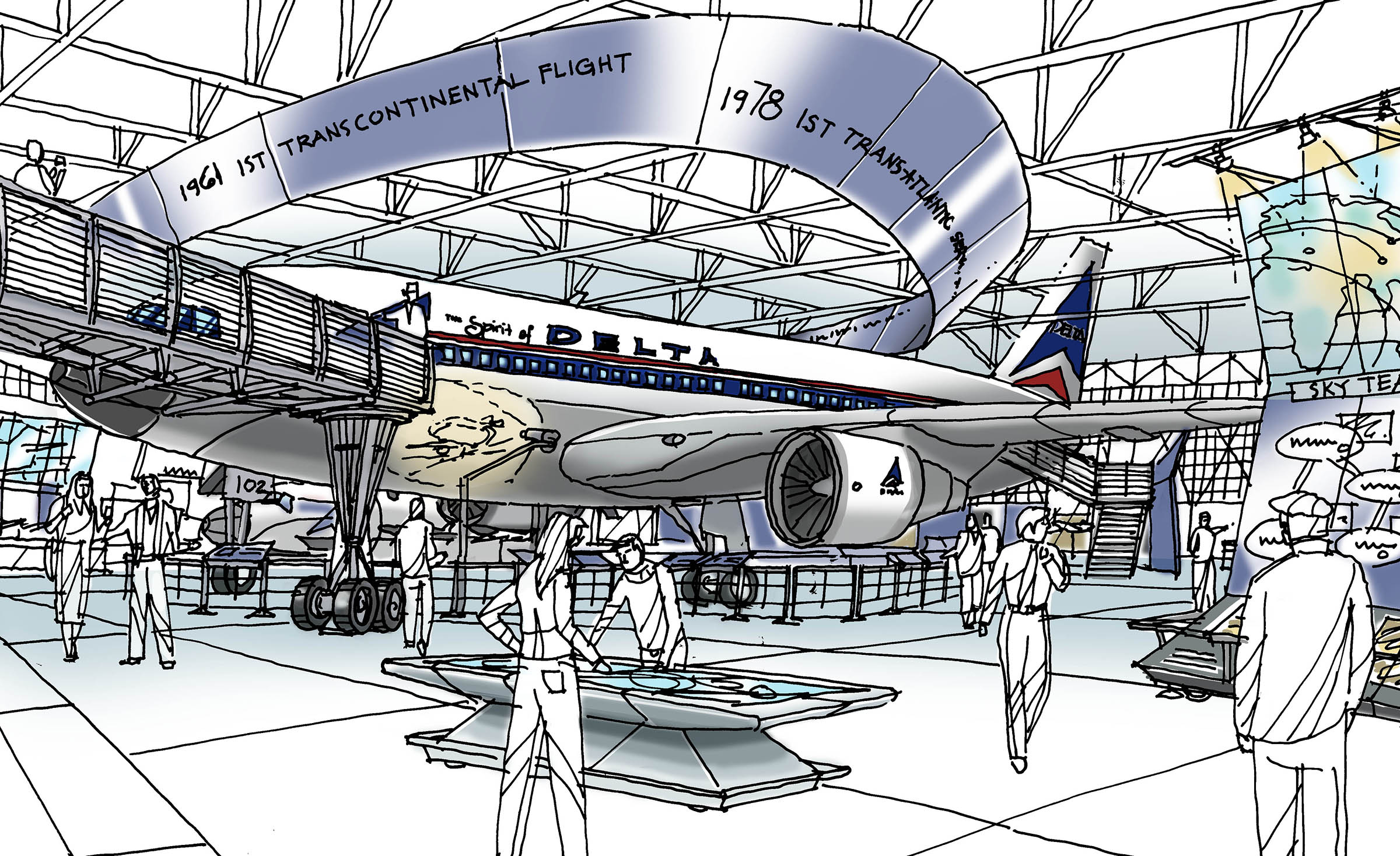 Delta Flight Museum
Client: Stevens & Wilkinson
Location: Atlanta, Georgia
Lorenc+Yoo Design is proud to have completed the exhibit master plan and concept design for the new Delta Flight Museum, which opened in summer of 2014 at Delta's headquarters adjacent to Atlanta's Hartsfield-Jackson International Airport. Sited inside two vintage airplane hangars, the exhibit chronicles Delta's history from its origins as an aerial crop dusting operation founded in Macon, Georgia, to the international commercial carrier it is today.
In collaboration with Stevens & Wilkinson, Lorenc+Yoo Design master planned the visitor flow into the space, developed the exhibits' storylines, and populated the space with historic Delta aircraft, including the pivotal Delta Crop Duster, Delta's DC-3 "Ship 41", and the "Spirit of Delta," a fully-sized Boeing 767-200 purchased by Delta employees in 1982 to demonstrate their commitment to the company.
The final exhibit design was completed by Gary Lee Super & Associates.
The exhibit takes visitors through the "Prop Era" to the "Jet Age" with interactive exhibits, electronic media, and a sleek setting that communicates the company's valuable brand. Instead of standard exhibit walls, luggage carts are employed in the storytelling exercise, and flight simulators throughout the museum permit visitors to experience piloting various Delta aircraft.
The Delta Flight Museum's energy is unique to a world-class airline. As visitors move into the Jet Age portion from the slower-paced Prop Era hall, they walk through a short tunnel in which rapid winds and jet engine sounds spin in the distance. This feature preserves the sense of surprise until the visitor formally enters the most expansive room of the museum. In addition to being open to the general public–a new feature for this museum that used to be restricted to those possessing special airport visitor's badges–Delta Air Lines also uses the museum for their internal graduation ceremonies, employee events, alumni functions, and as corporate event space for neighbors such as Porsche. Lorenc+Yoo designed the exhibits in the Jet Age hall to be movable, and planned for storage space to completely clear them from the usable space.
The new Delta Flight Museum is now open at Delta Air Lines's corporate headquarters in Atlanta, Georgia. You can view a virtual, pre-construction animated tour of the new museum before your visit.