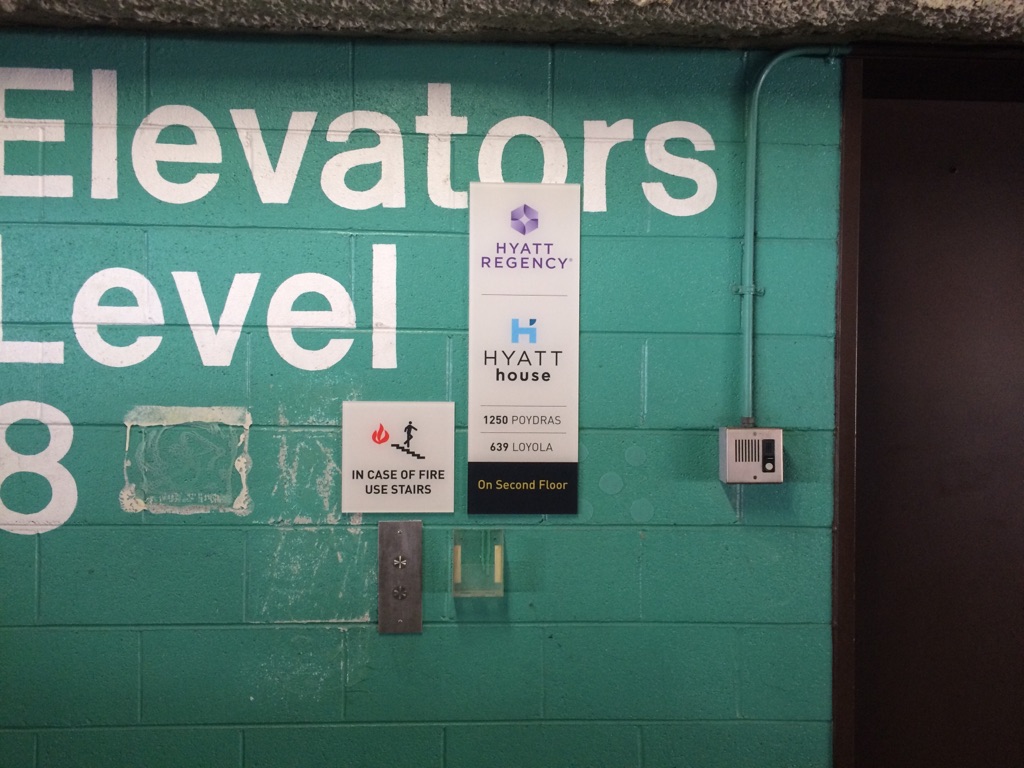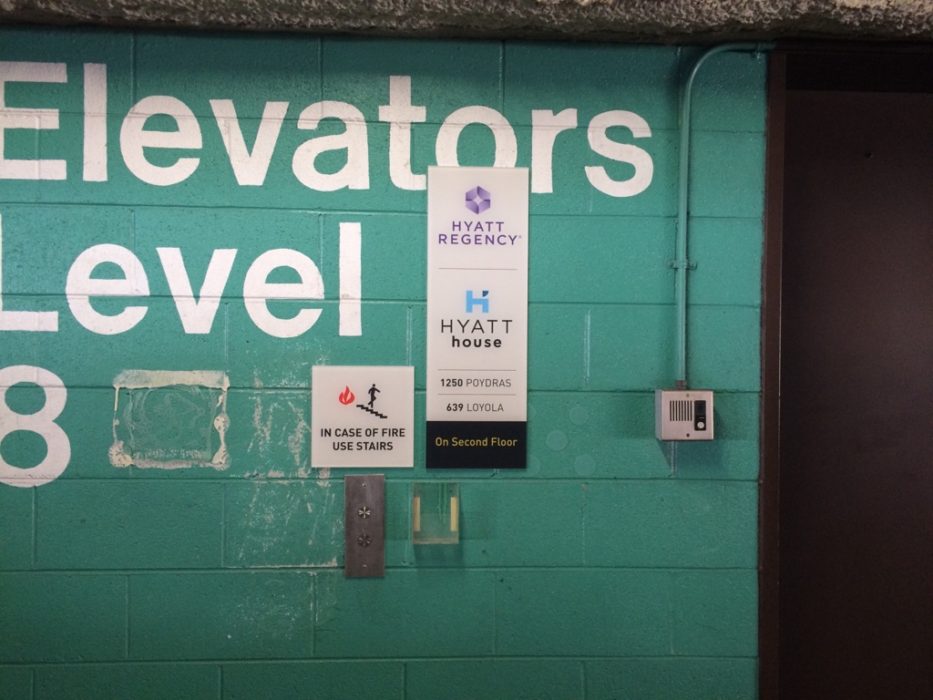 On the coattails of creating the successful wayfinding and signage system for the Hyatt Regency New Orleans, Lorenc+Yoo was hired to design the signage for the Hyatt House extended-stay hotel.
Opened in 2015, the Hyatt House features 194 residentially-inspired suites. The importance of proper wayfinding was critical because the extended-stay hotel occupies the upper level of an adjacent office building and shares facilities with the Hyatt Regency, such as elevators.
Guests arrive at the street-level lobby, however the hotel's front desk is on the 11th floor and the guest rooms are located on the 11th-17th floors. Guiding guests properly to the correct front desk via a dedicated elevator posed a particular wayfinding challenge. Then after check-in, guests must find another set of elevators to access guest rooms and follow different signage for the amenities located at Hyatt Regency.
The final signage program assists guests in reaching their proper destination while also establishing a distinct identity for the Hyatt House employing a variety of unique coloration, typography, well-placed plaques, and moveable free-standing signs.