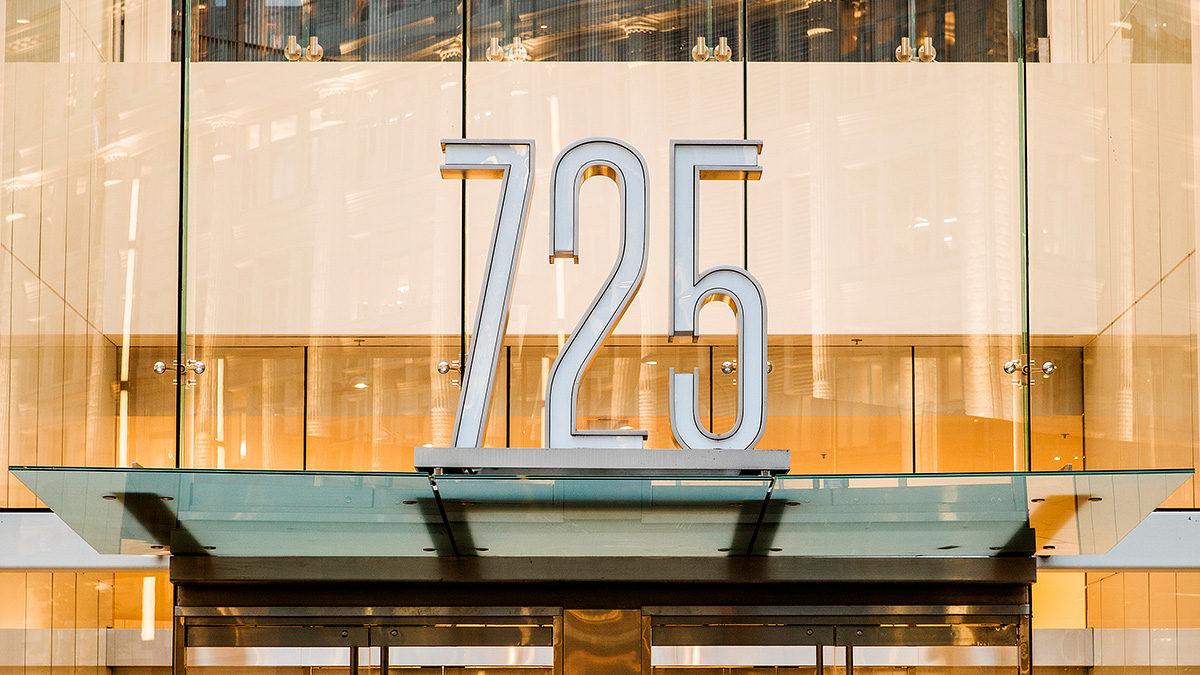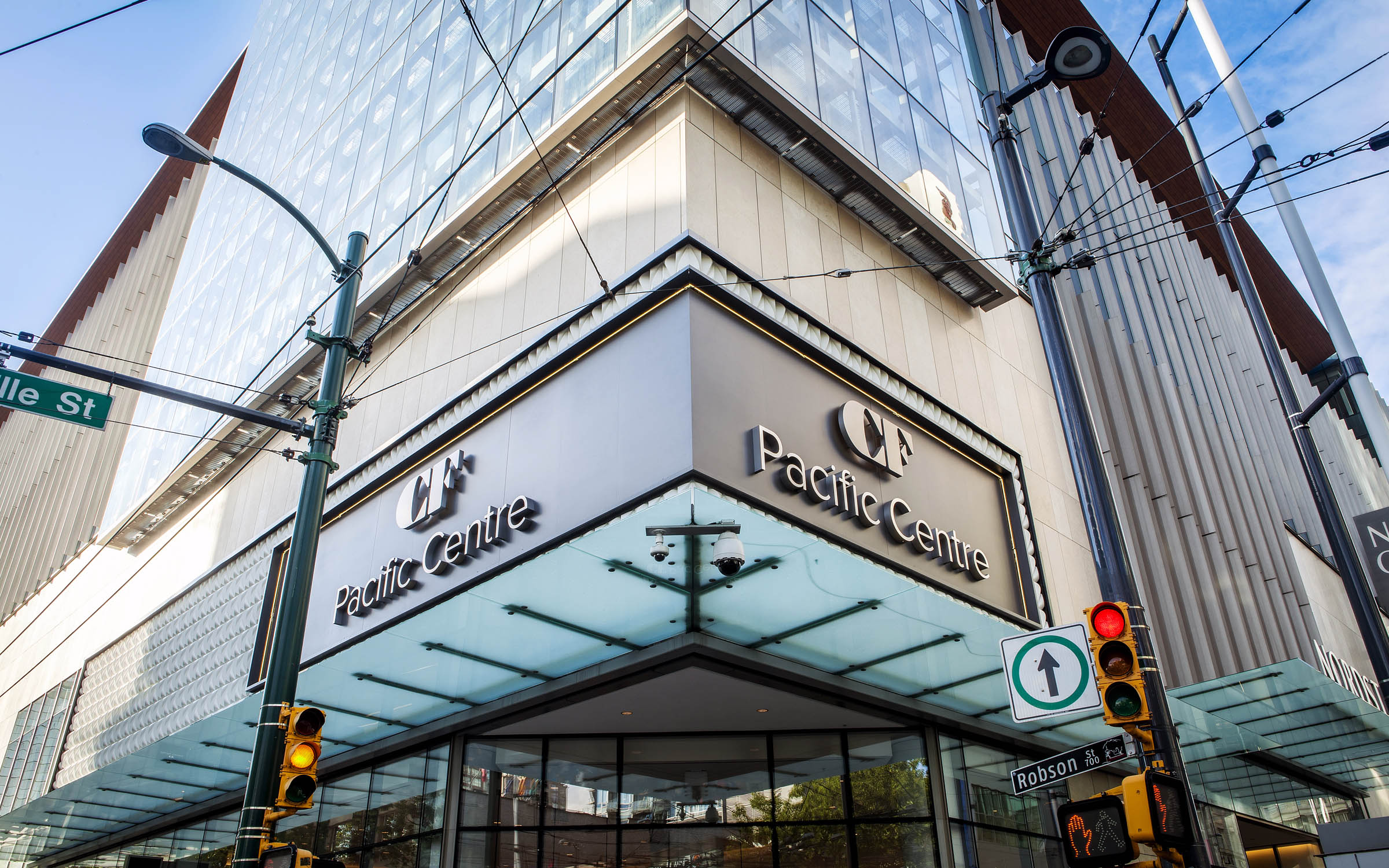 725 Granville
Client: Cadillac Fairview
Location: Vancouver, British Columbia, Canada
725 Granville is a redevelopment by Cadillac Fairview of the former Sears department store at Pacific Centre in downtown Vancouver, British Columbia. Cadillac Fairview, a longtime Lorenc+Yoo client, presented the challenge for a comprehensive signage design for the new street presence that now hosts offices of Microsoft and Sony Pictures Imageworks, and Canada's first Nordstrom department store.
For the renovation the architect James Chang removed the opaque concrete façade from the black box Sears store and gently designed a modern glass building in its place. Lorenc+Yoo worked with the  team to design the building's new brand as well as identifying signage for the office building's corner entrance.
The new design gives visibility to the multi-tenant office building as well as the entrance design to the six-block subterranean mall, accessed from the opposite corner of the site. The design for the 725 numerals was a sculptural treatment–drawn up by Cygnus Group and fabricated by CREO–both at the street corner as well as on the entry canopies.