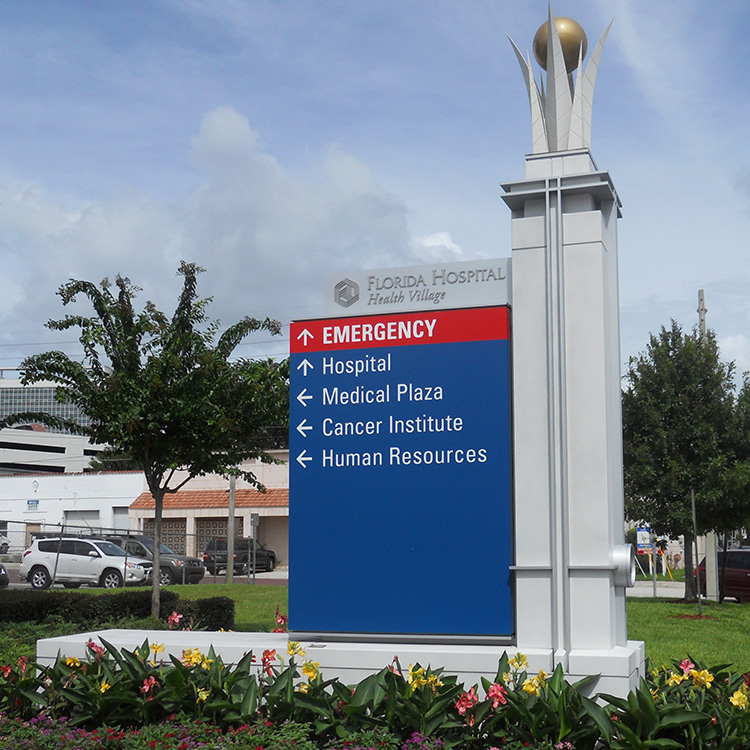 Client: Florida Hospital Health Village
Location: Orlando, FL
Lorenc+Yoo Design developed a comprehensive district-wide Environmental Graphic Design system with Davis & Associates, including logo design for Florida Hospital Health Village. The district combines health care, retail, and residential uses in a single campus, so its signage needed to be clear and easily understandable. Working within the hospital's existing design guidelines, Lorenc+Yoo's signage landmarks convey the high quality of the healthcare provided at Florida Hospital. The signature entryway sign rests on a white L-shaped base with a crown-cut top, which draws the eye to the directional signals. A blue tablet guides patients to the hospital's most visited locations, including the Cancer Institute, the main plaza and, most vitally, the emergency room.