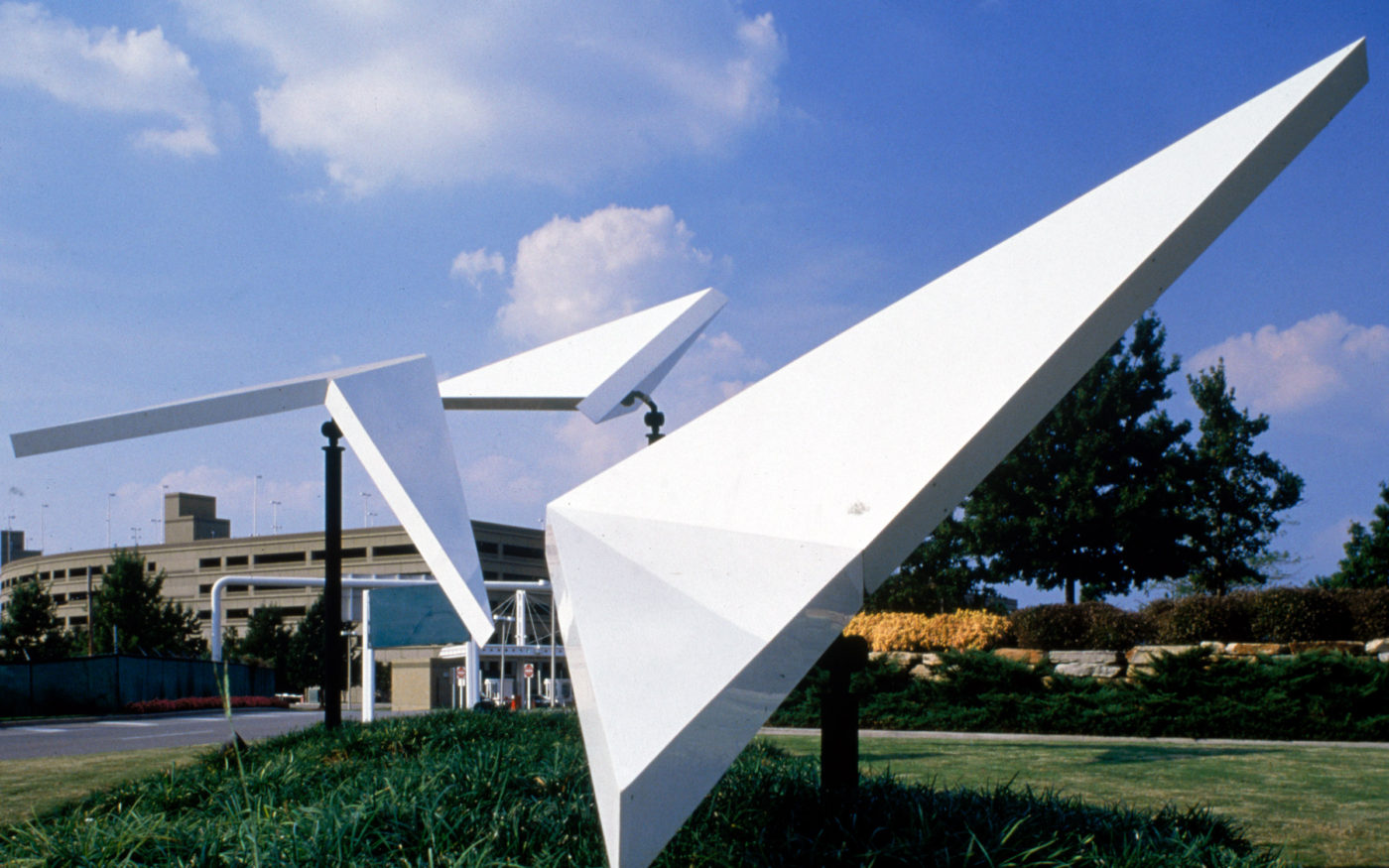 Client: Birmingham Airport Authority
Location: Birmingham, AL
Birmingham, Alabama sought to enhance the vista along the drive that leads into the airport by masking the sight of the airport's rental car lots' chain link fence. Lorenc+Yoo Design pushed the lots 50 feet back and installed an eight foot-tall berm. The team designed simple landscaping that juxtaposes a series of 11 white gliders, inspired by the appearance of paper airplanes and arranged to mimic the stages of a plane taking off. The gliders stand in sequence in evolving stages of flight.